We Pride Ourselves on Providing the Best Legal Service Possible
Gloria Martinez-Senftner, with over 30 years of trial and litigation experience, heads up The Martinez Law Group, a Spanish bilingual Professional Law Corporation.
The law firm engages in general practice, including trial and appellate work in state and federal courts with a concentration in the areas of Immigration Law, Criminal Law, Personal Injury, and Business Law.
Established in 1994, the Martinez Law Group provides high-quality legal services. We take pride in providing top-quality legal representation.  Our strong dedication to client satisfaction enables us to provide excellent legal work and outstanding results.  We work together creatively to help our clients succeed.
Gloria Martinez-Senftner, Attorney At Law, is Licensed in California, New York, Massachusetts, Texas, South Dakota, and Iowa. A Graduate of University of Chicago Law School; she is a member of the State Bars of California, New York, Massachusetts, Texas, South Dakota, and Iowa. She is admitted to U.S. Court of Appeal, Ninth & Eight Circuits; U.S. District Court of Eastern and Southern Districts of California; U.S. District Court of Western District of Texas; US Tax Court; and US Bankruptcy Courts of Eastern and Southern Districts of California; and Board of Immigration of Appeals.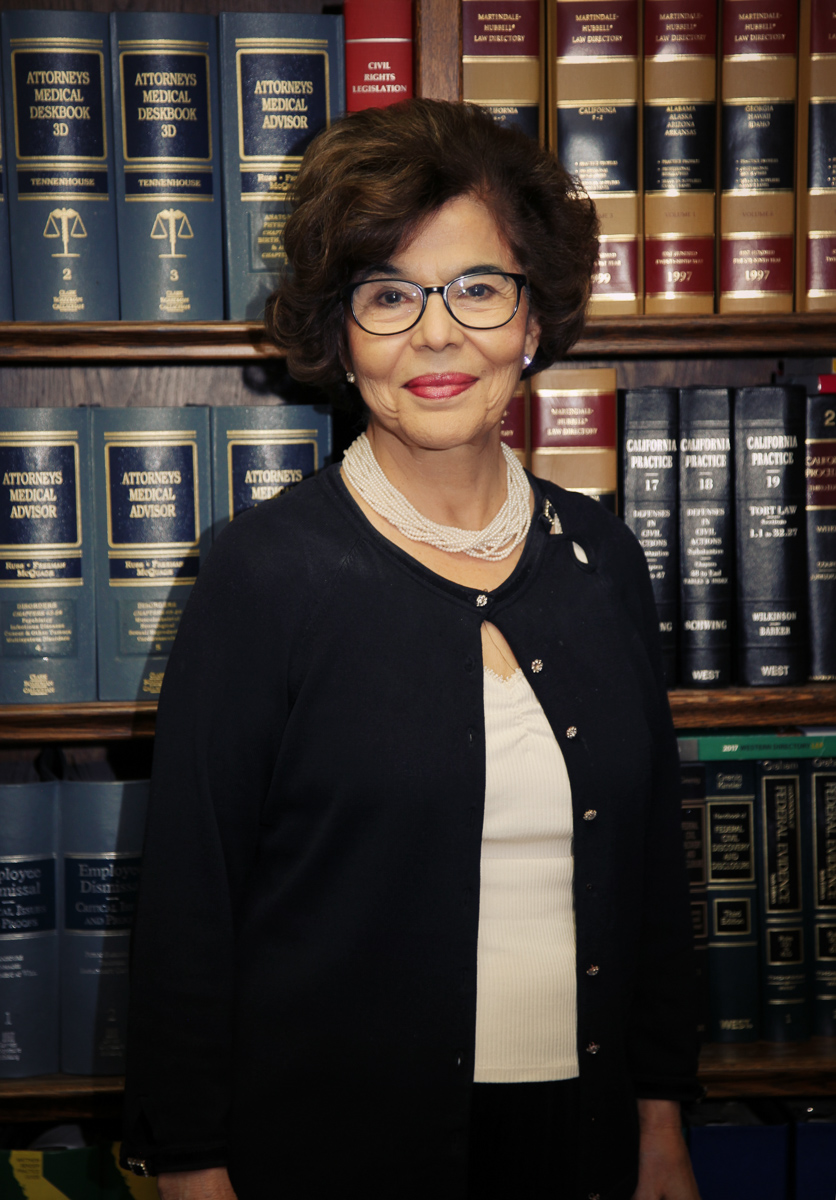 Our attorneys are legal experts who have a huge command of different areas of law. They know what needs to be done to ensure that your desired outcome is delivered in your favor.
The Martinez Law Group is committed to providing its clients with the best legal representation available, while also providing the attention to detail that my company requires. The
Martinez Law Group has assisted me and my company with a variety of business and legal issues, with positive results. They are reliable, and I always felt worked hard to prioritize my concerns and fight on my behalf. I would definitely recommend them. 
by Xanthe C, Business Owner and Client

Gloria Martinez is a wonderful attorney, who is willing to accept very difficult cases. But it's when she finds that rare case, difficult but instrumental, that she shines the brightest. By difficult, I mean a criminal case raising issues easily vilified by police and prosecutors. By instrumental, I mean the kind of case that could correct a historic injustice. She is truly remarkable!
by Jonathan T., Company General Counsel

I was pleased with how quickly The Martinez Law Group handled my immigration case. I was able to get my working papers very quickly, and have hired the firm to assist with my citizenship application!
by David J, Immigration Client

Contacting The Martinez Law Group is free. We understand that the disputes facing you, your family or your business can seem daunting. It is our goal to put you at ease. 
We are confident handling difficult cases, and are ready to fight for you!
Se Habla Español
If you would like to speak with someone directly
Call Us Today